Chengde Dingsheng Zhuyu kindergarten is an international kindergarten. The park is located in Shuangluan District of Chengde City, covering an area of 35000 square meters, including more than 10000 square meters of green area and more than 6000 square meters of main building area. A total of 12 classes are set up in the park, which provide children with low-density, comfortable education and living environment. Our kindergarten has a strong teacher force. The teachers work with certificates, strong professionalism, and more than five years of experience in class, which provides professional guarantee for children's physical and mental development. Our kindergarten curriculum is divided into three parts: art, English, multi intelligence fusion theme, and has its own teaching and research team, in-depth research and development is conducive to children's curriculum. The kindergarten has a variety of functional classrooms, such as rail train, sand pit paradise, plantation, zoo and Library and picture book library, national school, music and dance classroom, swimming pool and other rich functional classrooms, providing high-quality hardware facilities for personalized child care. Looking forward to the future, we have a long way to go. All the staff of Dingsheng Zhuyu kindergarten will continue to implement the guidelines for kindergarten education, create high quality, run characteristics and build brands, and build the kindergarten into a happy garden for children, a garden for parents' hope, and a garden for teachers' growth
1. The idea of running the garden: manage with heart and educate with love
2. Tenet of the garden: benevolence, virtue, knowledge, learning and learning
3. The goal of running the kindergarten is to safeguard the happiness of childhood, pay attention to the growth of teachers, and cultivate the future harmoniously
4. Training objectives: to cultivate autonomous learners, smart thinkers, creative problem solvers, compassionate small citizens and firm and sunny individuals
5. Education philosophy: noble character, multi culture and creativity
Garden environment
Dingsheng Zhuyu kindergarten covers an area of 35000 square meters, with beautiful environment and perfect facilities. It adheres to the principle that "a good environment can improve learning effect, cultivate innovative consciousness, develop intelligence and promote healthy development of personality" In order to create a space full of fun and inspiration for children, we should carefully design each area and integrate the educational elements into the environment of the kindergarten to ensure children's health and safety and promote their all-round physical development.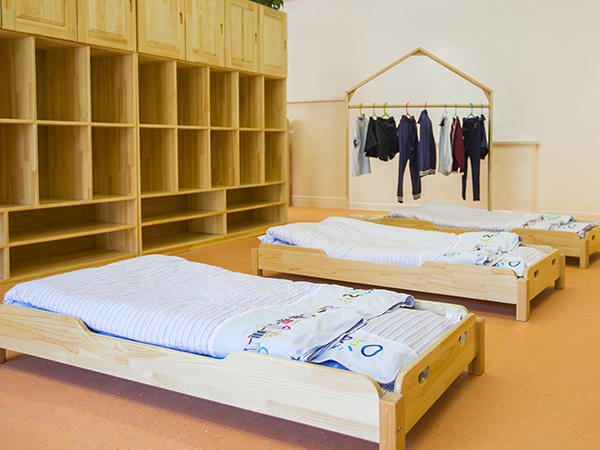 Outdoor activity environment
The playground of kindergarten covers an area of 3500 square meters, all of which are paved with ground glue to prevent children from falling down accidentally. On top of this, there are two groups of large slides, tricycles, balance cars, basketball court, etc. under the correct guidance of professional sports teachers, outdoor sports activities are carried out scientifically.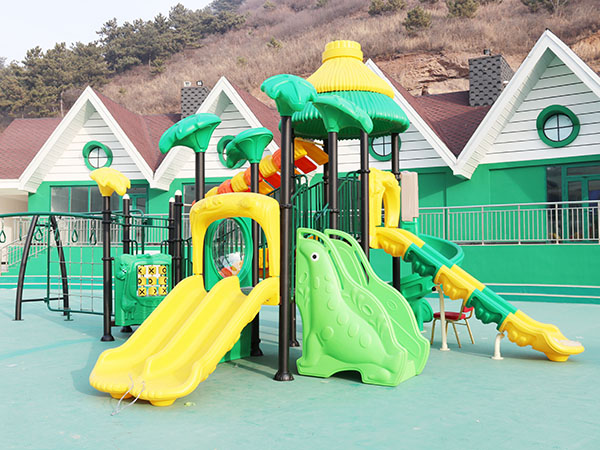 Indoor teaching environment
Focusing on "teaching" and "learning", Dingsheng Zhuoyu kindergarten provides multiple corner settings for children. There are independent sleeping rooms, activity rooms and washrooms in the classroom. According to five major areas, the classroom is divided into 11 areas: daily life area, construction and creation area, role playing area, book reading area, language expression area, natural breeding area, exploration and experiment area, and mathematical exploration area , educational thinking area, music performing area, aesthetic creative area, fully meet the needs of different activity space in the process of children's learning and growth.
Bunker
In the world of sand, children make full use of their imagination to create castles, mountains or any imaginary world.
Characteristic teaching area
natatorium
The swimming pool covers an area of 180 square meters, of which the swimming pool area is about 70 square meters, which can accommodate 20 children. There are no more than 20 children in each class. There are male and female independent changing rooms and showers. The water circulation system is also an advanced 24-hour automatic water circulation system. The depth of the water circulation system is only immersed in the adult's knee. All the outside of the pool has been treated with anti-skid treatment. Professional teachers guide the class and the class teachers accompany the whole process.
Dance classroom
Independent dance classroom, pole, mirror, yoga mat, wooden floor, complete set, professional dance teacher, teaching experience of more than five years, for children's bone development, physique and other years of experience and research, can better guide children's physical training.
Sinology Museum
The Sinology Museum covers an area of 250 square meters with complete facilities. It connects with the professional Sinology team and conducts online and offline learning in a planned way. Although the kindergarten is positioned as an international kindergarten, it is also a top priority to inherit and carry forward the culture of Sinology. The purpose of Sinology course is not to recite, but to learn behavior habits. It not only teaches children Chinese classics, but also pays more attention to the cultivation of children's etiquette and etiquette And the character education.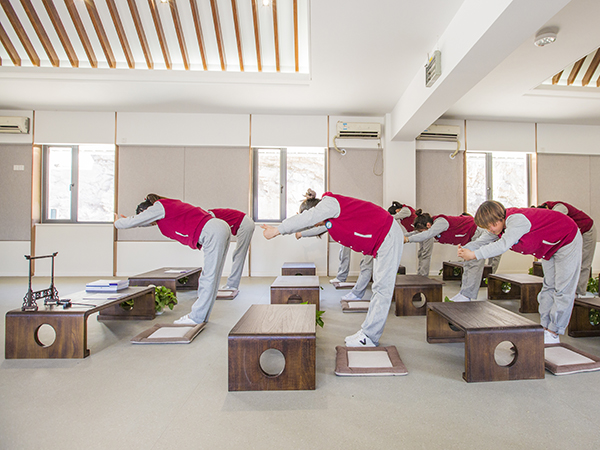 Picture book library
The kindergarten carefully selects excellent children's picture books at home and abroad, including bilingual Chinese and English, and regularly updates picture books to ensure children's reading volume. At the beginning of each picture book class, the teacher presents a small story to the children in the form of a small stage play, and then the children read the picture books they are interested in with the teacher.
Multifunction Room
It covers a total area of 160 square meters, including audio and multimedia equipment, and the waiting channel for actors. Its main function is to provide places for teachers and children to sing, dance, play games, perform, parents' meeting, teaching and research, etc. it is also a space for parents to display the results of kindergarten activities regularly. It is an important space for kindergarten and parents to communicate.
Kindergarten garden
There is a vegetable garden in the garden, planting a variety of seasonal fruits and vegetables, so that children from a seed to the results, naturally learn a variety of knowledge, close to nature, love nature.
zoo
There is a zoo in the park to help children understand the shape and habits of animals, enrich children's experience on the relationship between people and animals, the relationship between animals and weather and other conditions, and enhance children's sense of responsibility, task, cooperation and service. At the same time, they also reap happiness and naturally gain positive energy to protect animals and nature To let children know how to cherish life, we should let them feel and understand life.
Characteristic teaching activities
Dingsheng healthy kindergarten pays attention to the development of children's practical ability and often carries out characteristic teaching activities. Using the characteristics of the festival, the children personally make festival food under the guidance of their teachers; on the occasion of children's birthday, teachers guide them to make cakes and send blessings to the children on their birthday. At the same time, the kindergarten often opens various parent-child activities to promote the friendship between teachers, children and parents through education and fun, so as to realize the goal of home co education.
Class setting
Dingsheng Zhuoyu kindergarten enrolls children of 2-6 years old. There are 12 teaching classes, including 4 classes of small class, middle class and large class. It can accommodate 200 children to live and study together. Each class is equipped with 3 teachers and 1 nurse. There are 52 teaching staff.