Bidding farewell to 2019 and looking forward to 2020, the company organized the annual meeting of summary and commendation and artistic performance on January 19.

The past year has been an extraordinary year in the process of vigorous development, as well as a year of forging ahead with heavy burdens. Under the leadership of the chairman of the board of directors with foresight and the strong support of the group company, Dingsheng all worked together to seize the opportunities and meet the difficulties. The company's business performance has once again stepped onto a new level, and the meeting ended in bursts of applause and cheers.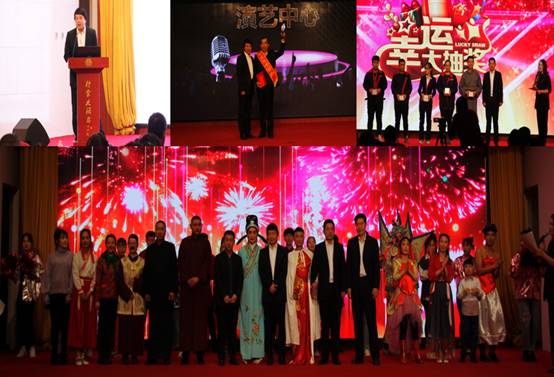 (Photos of the annual meeting)
Ten years to draw a blueprint, vision to win the future, from the start-up to keep the business, the company has gone through the spring and autumn, winter and summer. Along the way, we will shine the stars together. We will not forget our original heart and be grateful to welcome the new year. We will pursue our dreams all the way, and we will forge ahead hand in hand to write the Chinese chapter. In the new year, we are about to embark on a new journey. We wish the company a better performance under the leadership of the group and leaders.


Finally, I wish you all good luck in the New Year! Happy family! Everything goes well!